Rue de Marli Paris No. 27 Bois Précieux Body Lotion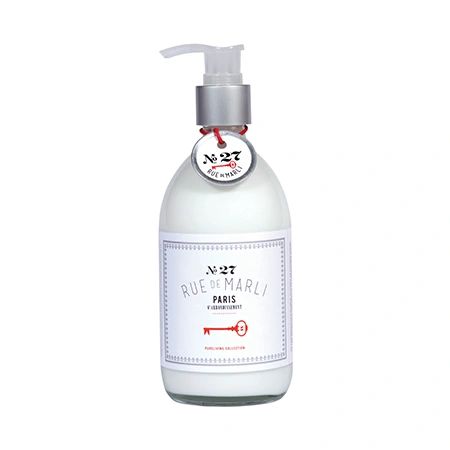 Rue de Marli Paris No. 27 Bois Précieux Body Lotion
Made from enriched shea butter, sweet almond, and argon oil, this 100% organic body lotion leaves skin wonderfully soft and nourished.  This highly moisturizing body lotion is easily absorbed, leaving no sticky residue.  Infused with a rich formulation of organic essential oils containing pine, Italian cypress, and red sandalwood, the Bois Précieux fragrance is carefully crafted in France.  Paraben free and contains no harmful chemicals. 
Fresh unisex scent, 300 mL  
Rue de Marli is a line of classic French Parisian apothecary-inspired bath and body products born from a passion for biological herbs and traditional soap-making methods of the 16th century.  With hydrating, relaxing, and skin-nourishing savoir-faire, Rue de Marli is committed to using only 100% certified organic ingredients and fragrant plant-based essential oils in their collection of lotions, soaps, fragrances and candles.