Rue de Marli Paris No. 27 Bois Précieux Bath Sea Salts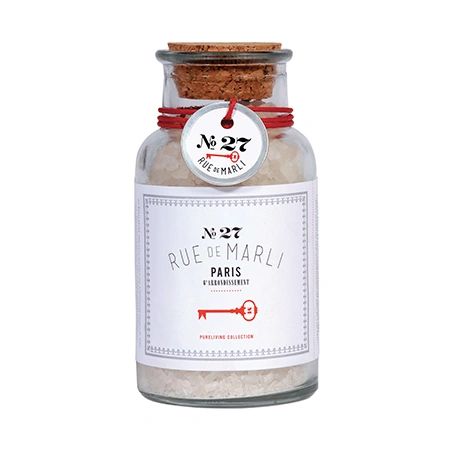 Rue de Marli Paris No. 27 Bois Précieux Bath Sea Salts
These authentic bath salts are naturally sun-dried and offer oxygenation benefits that are the same as bathing in a sea loaded with minerals, cleansing and re-mineralizing your skin.  Enriched with organic pure essential oils, they will leave your skin soft and healthy.
Fresh unisex scent, 380 grams  
Rue de Marli is a line of classic French Parisian apothecary-inspired bath and body products born from a passion for biological herbs and traditional soap-making methods of the 16th century.  With hydrating, relaxing, and skin-nourishing savoir-faire, Rue de Marli is committed to using only 100% certified organic ingredients and fragrant plant-based essential oils in their collection of lotions, soaps, fragrances and candles.