INeKE Floral Curiosities 15ml Perfume Spray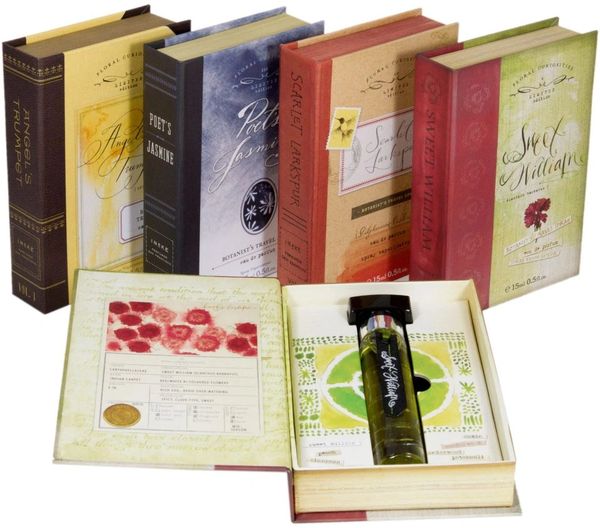 INeKE Floral Curiosities 15ml Perfume Spray
Floral Curiosities 15 ml perfume sprays by INeKE of San Francisco are packaged in their individual book boxes.  Choose from four fragrances:
Angel's Trumpet, fresh and opulent, opens with refreshing notes of honeydew melon, Seville orange and leafy greens.  Angel's Trumpet's floral richness is then warmed by cinnamon leaf and allspice and supported by Virginia cedar and white musk.
Poet's Jasmine, citrusy and herbal, is a fragrance inspired by Poet's Jasmine tea, replete with slices of citrus fruit.  Added points of interest include star anise, rosemary, absinthe, frankincense, cardamon, hinoki wood and gualacwood.
Scarlet Larkspur, florally oriental, opens with notes of bright fruity blood orange, red currant and morello cherry that deepens over time with notes of claret wine, nutmeg, saffron, amyris wood, tonka bean and vanilla.
Sweet William, a woody and sweet frangrance, opens with a peach schnaps note that introduces the spicy sweet floral accord.  It is further warmed with cinnamon, clove and cumin essential oils.  The dominant wood notes are a blend of cedarwood, sandalwood and patchouli, softened with Bourbon vanilla.